OPTIMA food storage containers
Flour, sugar, nuts, coffee, etc.: with the right storage containers, storing dry goods becomes both easy and hygienic. These practical dry storage containers are designed for the quantities of the most-frequently used items, stackable to save space and therefore the perfect solution for every kitchen cupboard.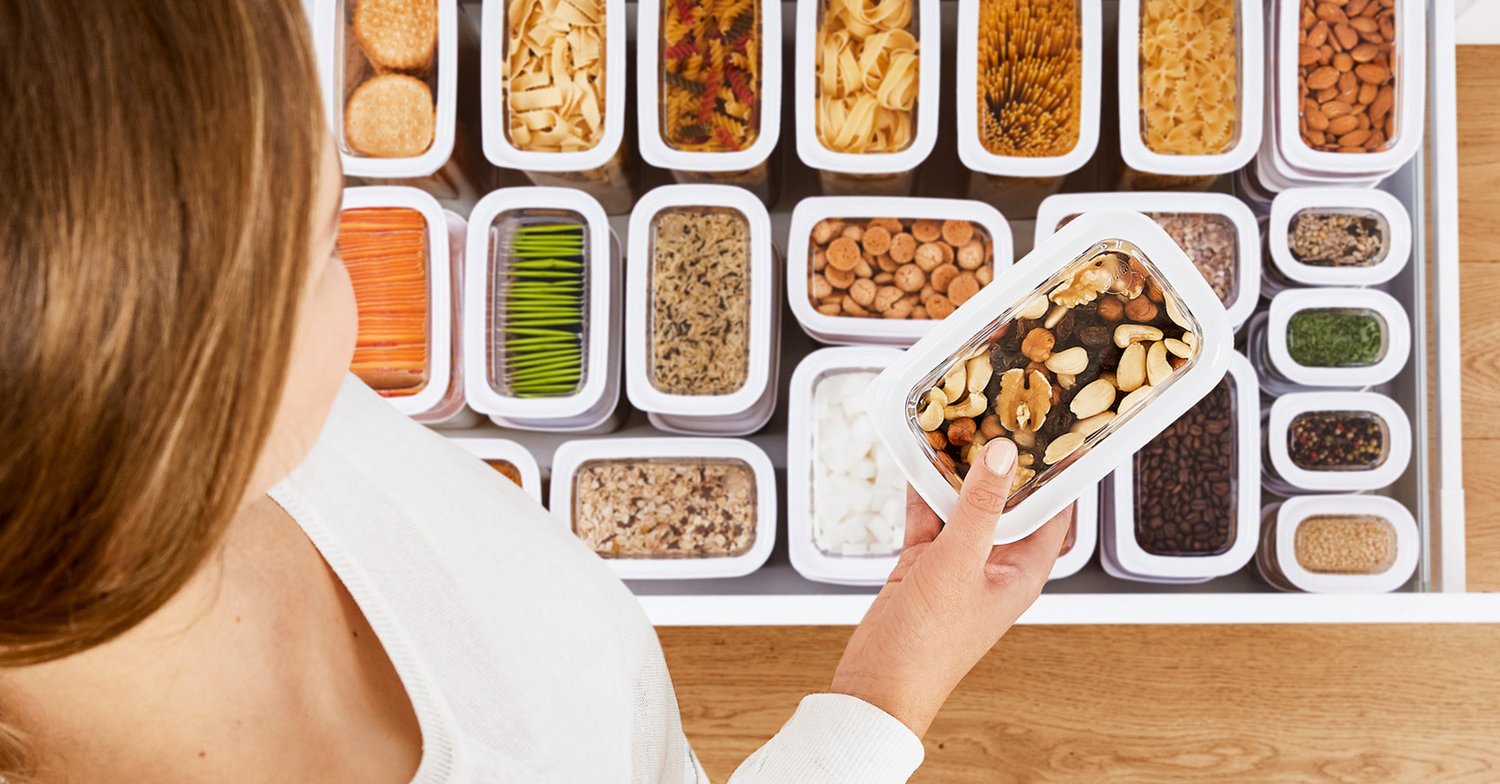 Food storage containers
For secure protection and optimum orderliness
Be it pasta, cereal or sugar – as soon as the packaging has been opened, freshness killers get to work. Without the proper food storage containers, dry food will quickly become moist and lose its taste and aroma. OPTIMA food storage containers come equipped with a unique snap-in closure without any gaps whatsoever. This way, no germs or dishwasher residues can contaminate your food and your food stays fresh longer.